TOAST - Тост, поджаренный ломтик хлеба
---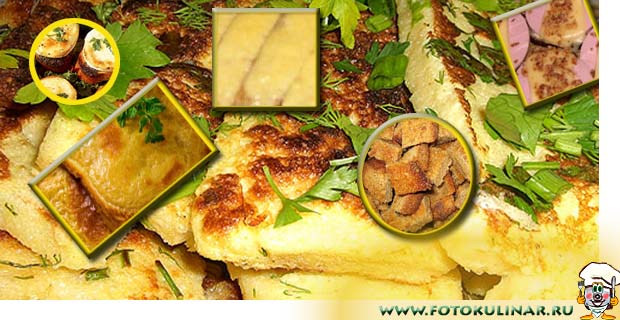 BREAD for toast should be cut in slices from one -eighth to one-half inch thick and toasted over a clear fire or in a gas or electric toaster until both sides are an even, rich golden brown. Unless a toaster with an automatic timing and turning device is used, the slices should be turned two or three times to avoid warping.
CRISP DRY TOAST
Cut the crust from stale bread. Slice the bread as thin as a wafer, dry it on a pan lined with paper, in the oven, leaving the door open. When it is entirely dry, close the oven door and brown slightly.
TOAST MELBA
Cut bread in one-eighth-inch slices and toast until it is crisp.
BUTTERED TOAST
Toast bread until crisp and a rich brown on both sides. But ter while hot and serve at once.
WATER TOAST
Toast bread until crisp and brown. Pour into a soup-plate one cup boiling water and one teaspoon salt. Dip the toast into this water and remove at once. Spread lightly with butter and serve immediately.
MILK TOAST
1
Toast bread, butter it well, sprinkle with salt and pour scalded milk over it.
2
6 slices buttered toast
2 tablespoons butter
2 tablespoons flour
2 cups milk
Salt
Make a white sauce of the flour, butter, milk and salt and pour it over the buttered toast.
3
Take one quart milk; when it comes to a boil, thicken with one teaspoonful corn starch and add salt to taste. Toast the bread a light brown ; butter each slice, put layers of toast in a covered dish and pour on the thickened milk, then more toast and milk, and so on till the dish is full ; cover and let stand five minutes.
CREAM TOAST
6 slices buttered toast
1 cup scalded cream
1 tablespoon flour
Salt
1 cup scalded milk
1 egg
Make a white sauce of the milk, cream, flour and salt. Pour this hot liquid over the beaten egg. Pour over the toast and serve immediately.
FRIED TOAST OR FRENCH TOAST
12 slices bread l/2 inch thick
l/2 teaspoon salt
3 eggs
2 cups milk
Beat the eggs, add the milk and salt. Dip slices of bread into the mixture and saute in a little hot fat until a delicate brown on both sides. Serve hot. Sprinkle with powdered sugar or serve maple sirup with the toast.
CINNAMON TOAST
Spread hot toast with butter and sprinkle generously with a mixture of sugar and cinnamon. Place on the top shelf of the oven or under the broiler just long enough to melt the sugar.
TOASTED LOAF AND CORNUCOPIA
Remove all but the bottom crust from loaf of bread. Cut through center, lengthwise, then into equal sections crosswise. Brush with melted butter and brown in 375 oven.
CORNUCOPIA Remove crusts from sliced bread, lay thick cheese strip diagonally, fold bread to opposite corners, fasten with toothpick, brush with melted butter and brown in moderate oven (350 F.). Remove toothpicks to serve.
Crockpot Tostada
3/4 pound ground turkey
1 eggplant, cubed
1 cup fresh or canned salsa
1 (6-oz) can tomato paste
1/4 cup chopped fresh parsley
1 tablespoon chili powder
1 teaspoon ground cumin
1 teaspoon dried oregano
1 (10-oz) pkg. frozen corn, thawed
1/2 cup plain lowfat yogurt
2 cups shredded lettuce
1/2 cup sliced ripe olives
1/2 cup low fat shredded cheese
4 pita rounds, halved, toasted
Combine turkey, eggplant, salsa, tomato paste, parsley, chili powder, cumin, oregano and corn in slow-cooker. Cover and cook on low 5 to 6 hours. Stir with a fork to break up large chunks of turkey. Spoon about 3/4 cup cooked turkey mixture on each pita half. Top with yogurt, lettuce, olives and cheese.
German Toast
Cut slices of stale bread, dip them in enough milk to soften, then dip in beaten egg; put in a pan with just enough butter to fry brown as an omelet, then serve. Like pancakes, the hotter the toast the better.
Ham Toast
Chop cold boiled ham very fine, toast slices of bread and butter them. After laying the ham on toast place in oven for a few minutes. Beat four eggs with milk and salt and pepper. Pour the eggs into a saucepan with a lump of butter and stir till thick, but do not boil. Put the ham and toast on a platter, pour the eggs over, and serve.
Egg Toast
Butter the toast and pour over it a sauce made of milk thickened with flour and seasoned with butter and salt; add the whites of eggs chopped fine, and grate the yolks over the top.
Mock Cream-Toast
Melt two ounces of butter in a quart of morning's milk, take a large teaspoonful of Sperry flour, freed from lumps, and the yolks of three eggs beaten light; beat these ingredients together several minutes; strain the cream through a fine hair sieve, and when wanted heat it slowly, beating constantly with a brisk movement; it must not boil or it will curdle and lose the appearance of cream ; when hot dip the toast ; if not sufficiently seasoned with butter, add salt; send to the table hot, the cream not taken up by the toast, in gravy bowl.