FISH SANDWICHES - Бутерброды с рыбой
---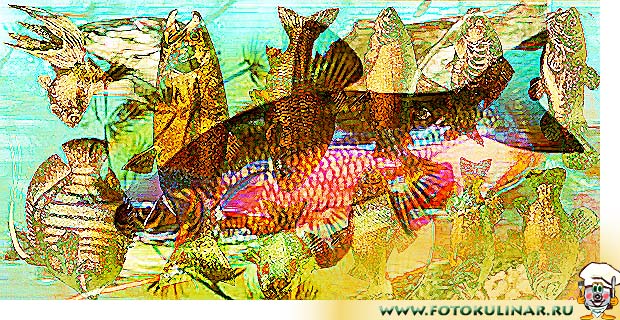 Sandwiches with Fish Fillings
Anchovies, sardines, or freshly boiled fish may be used for sandwiches. These are better pounded to a paste, with a few drops of lemon- juice added during the pounding. Fresh white fish, like cod, may be seasoned with salt and pepper, moistened with a little mayonnaise or even a plain white sauce, and then put between two layers of buttered bread.
FLAKED FISH SANDWICHES
1 cup flaked fish
¼ cup thick mayonnaise
2 tablespoons chopped celery
1 tablespoon Worcestershire sauce or catchup, if desired
2 tablespoons chopped cucumber pickles, either sweet or sour
Salt
Pepper
Delicious and appetizing sandwich fillings are made by mixing these ingredients. Season to taste with salt and pepper and spread between thin buttered slices of bread.
ANCHOVY AND OLIVE SANDWICHES
l/2 cup mashed anchovies or anchovy paste
l/2 cup olives
1/4 cup cream or butter
Chop the olives and mix with the. Add the butter or cream and use between thin buttered slices of bread.
SALMON SANDWICHES
1 cup cold boiled or canned salmon
¼ cup mayonnaise
Mix the salmon with the mayonnaise until a fine even mixture is obtained. Remove the soft crumb from French rolls and fill the space thus made with the salmon mixture.
SARDINE SANDWICHES
12 large sardines
1/4 cup mayonnaise or a little Worcestershire sauce, if desired
1 hard-cooked egg
Pepper
Lemon-juice
Salt
Shrimp butter, if desired
Creamed butter, if desired
Drain the oil from the fish, remove the skins and pound the fish to a paste with a little salt, pepper and lemon- juice. Use between thin buttered slices of bread. Shrimp butter may be mixed with the sardine paste and the flavor may be varied by the addition of Worcestershire sauce or mayonnaise or both.
The mashed yolk of the hard-cooked egg and three parts of creamed butter to one of the sardine mixture makes a delicious sandwich filling.
SHAD ROE SANDWICHES
1 shad roe
3 drops tabasco sauce
Yolks of 3 hard-cooked eggs
1 teaspoon anchovy paste
Butter
Salt
l/2 teaspoon paprika
Cook the roe and mash it together with the yolks of the hard-cooked eggs. Add an equal amount of creamed butter, the paprika, tabasco sauce, anchovy paste, and salt to taste. Spread between thin buttered slices of bread. Slices of lemon, peeled and salted, may be put between rounds of buttered bread and passed with the shad roe sandwiches.
SARDINE AND TOAST SANDWICHES
1 cup sardines
Mayonnaise
Lettuce
Lemon-juice
Onion-juice
Graham bread
Sardines that have been prepared in oil are to be preferred for these sandwiches. Drain the sardines, tear them in pieces, add a few drops of lemon-juice, onion-juice and enough mayonnaise to moisten. Toast medium-thin slices of graham bread and spread with butter creamed with a few drops of lemon- juice. Cover with lettuce and add the sardines and another slice of toast. Serve with a garnish of lemon.