Последние темы
A
B
C
D
E
F
G
H
K
L
M
N
O
P
Q
R
S
T
U
V
W
Y
CODFISH, SALT - Соленая треска
---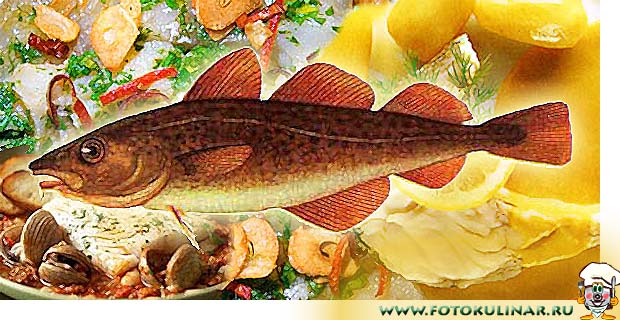 CREAMED CODFISH
1 cup salt codfish
2 tablespoons butter
1 cup milk
2 tablespoons flour
1 egg
Separate the fish into very small pieces and leave in cold water for three hours, changing the water three times. Heat the milk in a double boiler. Add the codfish, well drained, and cook for ten minutes. Mix the butter with the flour until a smooth paste is formed, then stir it into the milk. Cook ten minutes. Take the dish from the heat, add the beaten egg, stir well and serve without further cooking, adding a sprinkling of pepper just before dishing. If the sauce is cooked after the egg is added, the milk is likely to curdle. The egg may be omitted.
CODFISH A LA MODE
1 cup salt codfish
2 eggs
2 cups mashed potatoes
1/4 cup butter or other fat
2 cups milk or cream
Pepper
Pick very fine and freshen salt codfish as in preceding recipe; mix with mashed potatoes, milk or cream, well-beaten egg, butter and pepper. Turn into a baking-dish and bake twenty or twenty-five minutes in a moderate oven (3 50 -400 F.).
CODFISH BALLS
1 cup salt codfish
2 tablespoons butter or other fat
4 cups sliced raw potatoes
2 tablespoons milk or cream
1 egg
Pepper
If the fish is not already shredded, pick out all the bones and shred the flesh. Simmer the fish and the sliced potatoes together in plenty of water until the potatoes are soft. Drain, mash, and beat until fine and light; then add the pepper, fat and milk, and the egg, well beaten. Mix all thoroughly with a spoon. Shape into balls. Fry in a frying-basket in deep fat, (375-390 F.) for two to five minutes.
CODFISH SOUFFLE
1 cup salt codfish
1 tablespoon butter or other fat
2 cups raw potatoes
2 tablespoons milk or cream
Pepper
2 eggs
Place the fish and potatoes together in enough boiling water to cover them, and let them boil until the potatoes are done. Drain thoroughly, mash the potatoes and fish, and beat them well with a fork, adding white pepper, butter, milk or cream. The mass should be made light with vigorous beating. Then beat in the well-stirred yolks of two eggs, and lastly, fold in the well-whipped whites. Arrange the souffle in an oiled baking-dish and bake in a moderate oven (375 F.) about twenty mihutes, until it is brown. Serve with cucumber pickles, pickled peppers, horseradish or fresh cucumbers.