SAUCE FOR PUDDING - Соус для пуддинга
---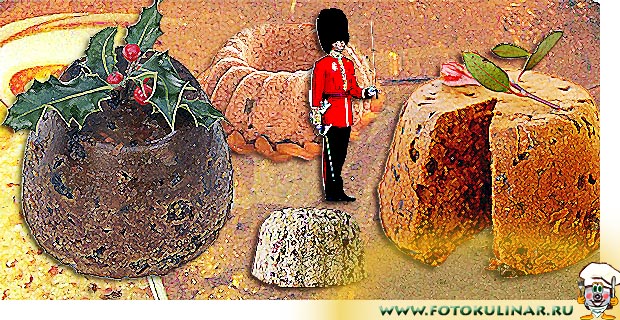 Sauce for Pudding
Half cup of butter, one cup of sugar beaten to a cream ; one egg, the juice and grated rind of one lemon, three tablespoonfuls of boiling water stirred in separately. Set in top of the tea kettle and steam until cooked.
Lemon Sauce
Boil one cup sugar and one cup water together fifteen minutes, then remove; when cooled a little, add one-half teaspoon extract lemon and one tablespoon lemon juice.
Plain Pudding Sauce
To one cupful of sugar add one egg and beat very hard. Add one tablespoonful of boiling water and set on the stove to warm ; flavor to taste. A good sauce for almost any pudding.
Custard Sauce
Scald one pint milk in double boiler. Dissolve three-quarters tablespoonful corn starch and add to milk, cook about ten minutes. Beat yolks two eggs slightly, add one-quarter cup sugar, one-eighth teaspoonful salt, dilute two tablespoonfuls thickened milk, pour into boiler, let cook at lower temperature until eggs are thickened. Remove from fire, add one teaspoonful butter and one-half teaspoonful vanilla. Beat well
and cool quickly. Serve cold.
Hard Sauce
Beat one cup sugar and one-half cup butter to white cream ; add whites two eggs ; beat few minutes longer ; add tablespoon brandy and teaspoon extract nutmeg; put on ice until needed.
Creamy Sauce
Cream two tablespoons butter ; beat in by degrees one-half cup powdered sugar, two tablespoons each of thick cream and sherry. Beat long and hard. Just before serving stand bowl over hot water and beat until sauce looks creamy, but is not hot enough to melt the butter.
Brandy Sauce
Melt one rounding tablespoonful butter. Add three level tablespoonfuls corn starch, y 2 tablespoonful Sperry flour, few grains salt. When well blended, add one pint hot water gradually, stirring constantly, and cook five or six minutes. Then add three-fourths of a cup of brown sugar, cook a minute, add one teaspoonful vanilla extract and one tablespoonful brandy. Remove from fire, add one rounding- tablespoonful butter, and beat until very smooth. Strain if necessary. Serve with steamed puddings.
Vanilla Sauce
Put one-half pint milk in small saucepan over the fire ; when scalding hot, add yolks of three eggs ; stir until thick as boiled custard ; add, when taken from the fire and cooled, one tablespoon extract vanilla and whites of eggs whipped stiff.
Orange Sauce
Mix one teaspoonful corn starch with two tablespoonfuls of sugar. Squeeze the juice from three oranges and heat it. When sufficiently hot add corn starch and sugar and cook till clear.
Wine Sauce
Three-quarters pint water, one cup sugar, one small teaspoon corn starch, one teaspoonful of extract lemon and cinnamon, one-half gill of wine. Boil water, add corn starch, dissolved, and the sugar; boil fifteen minutes, strain ; when about to serve, add extracts and wine.
Chocolate Sauce
Scald one pint milk in double boiler. Add one tablespoonful corn starch mixed with one-half tablespoonful Sperry flour and few grains salt dissolved in cold milk, and cook over hot water ten minutes. Melt one and one-half squares chocolate, add one-quarter cup sugar, stir until smooth and add to thickened milk. Beat whites two eggs until stiff, add one-half cup sugar and yolks two eggs mixed, not beaten, together, and pour hot mixture slowly into egg mixture. Turn back into boiler, let stand over hot water, but not cook, for a minute or two. Add one teaspoon vanilla. Cool before serving.