BAKED GOODS - Выпечка
---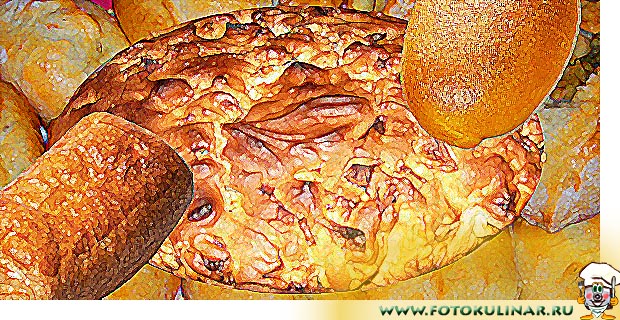 Gardenburger
2 Tbs. bulgur wheat
1 pound mushrooms, halved or quartered
1 cup diced onion
1/2 cup rolled oats
2/3 cup cooked brown rice
1/2 cup shredded low-fat mozzarella cheese
2 Tbs. shredded low-fat cheddar cheese
2 Tbs. low-fat cottage cheese
1/2 tsp. salt
1/2 tsp. garlic powder
dash of pepper
2 Tbs. cornstarch
olive oil cooking spray
1/4 cup boiling water
1/2 cup water
Add the boiling water to the bulgur wheat in a small bowl and let sit for about an hour. The wheat will swell to about double in size. Steam the quartered mushrooms for about ten minutes or until tender. Remove and steam onions for about ten minutes or until they become translucent. Keep these two ingredients separated and set them aside. Add 1/2 cup water to the oats and let them soak for about ten minutes. Drain any excess water from the bulgur wheat and oats, then combine the grains with the mushrooms, rice, cheeses and spices in a food processor and pulse four or five times until ingredients are chopped fine but not pureed. Pour the mixture in a bowl and add the steamed onion and cornstarch, blending well.
Preheat oven to 300 degrees. Spray a large skillet with olive oil cooking spray and place it over medium-low heat. Measure a 1/2 cup of the patty mixture at a time into the pan and shape with a spoon into a 3" round patty that is about 1/2" thick.
Cook for two to four minutes per side or until light brown on the surface. When all of the patties have been browned, arrange them on a lightly sprayed baking sheet and bake them for 20 to 25 minutes in the oven. Be sure to turn them over halfway through the cooking time. Patties may be frozen once they have cooled.
Garlic and Sage Biscuits
2 1/4 cups all purpose flour
1/4 cup whole-wheat flour
1 teaspoon sugar
1 teaspoon dried sage
1/2 teaspoon baking powder
1/2 teaspoon baking soda
1/4 teaspoon salt
1 clove garlic chopped finely
3 tablespoons regular margarine or butter
3/4 cup & 2 tablespoons of fat-free buttermilk
Coat a baking sheet with non-stick spray and set aside. In a large bowl stir together the all-purpose flour, whole-wheat flour, sugar, sage, baking powder, baking soda, salt and garlic. Add the margarine or butter. Using a pastry blender cut the margarine or butter into the flour mixture until coarse crumbs form. Add the buttermilk and stir to form a soft dough.
Place the dough on a floured surface and gently knead to form a ball.
Roll out the dough until it is about 3/4 inch thick. Cut into 12 round circles and place on the prepared baking sheet.
Bake at 400 degrees for 18 to 20 minutes or until the biscuits are golden brown.
Cocoa Angel Food Cake
1 1/2 cups egg whites (about 12 egg whites)
3/4 cup sifted whole-wheat pastry flour or sifted unbleached flour
1/4 cup unsweetened cocoa powder
1 teaspoon cream of tartar
1 teaspoon vanilla
1/2 cup honey
Fresh fruit (such as strawberries, raspberries, blueberries or peaches)
Place the egg whites in a 5- or 6-quart bowl. Let stand at room temperature for 30 minutes.
Meanwhile, sift the flour and cocoa powder together 4 times; set aside. Using an electric mixer, beat the egg whites on high speed until foamy. Add the cream of tartar and vanilla. Then beat on medium speed until the egg whites form soft peaks. Add the honey, 1 tablespoon at a time, and continue beating on medium speed until the egg whites form stiff peaks but are not dry.
Sift 1/4 of the flour mixture over the egg whites and fold in using a wire whisk or large spatula. Repeat sifting and folding in the flour 3 more times.
Spoon the batter into an ungreased 10" tube pan with a removable bottom. Use a thin knife to cut through the batter to remove any large air pockets. Bake at 350F for 30 to 35 minutes or until the cake springs back when lightly touched. Invert the pan onto a wire rack and let cool for at least 1 1/2 hours. Then remove the cake from the pan. Slice and serve with the fresh fruit.
Mississippi Mud Cake
6 tablespoons soft, reduced-calorie margarine, melted
1 1/2 cups sugar
1/2 cup cocoa powder, sifted
1/2 cups all-purpose flour
1/2 cup self-rising flour
1/3 cup ground almonds
3 egg whites
1. Preheat oven to 375F.
2. Coat base and sides of a 6-inch square nonstick pan with cooking spray.
3. Combine margarine and sugar in a medium bowl. Stir in cocoa, flours and almonds.
4. Beat egg whites in a small bowl with electric mixer until soft peaks form. Fold into cocoa mixture.
5. Spread into prepared pan. Bake about 40 minutes.
6. Cool in pan. Cut into 8 slices and serve.
Peppermint Angel Food Cake
For Cake:
1 - 16 oz. package of angel food cake mix
10 striped round peppermint candies, crushed (1/3 cup)
For Sauce:
3/4 cup sugar
1/3 cup unsweetened cocoa
4 teaspoons cornstarch
1/2 cup evaporated skim milk
1 teaspoon vanilla
Prepare cake according to package directions. Gently fold in crushed candy. Pour into un-greased 10 inch tube pan. Bake according to package directions. Cool inverted. In a saucepan stir sugar, unsweetened cocoa, and cornstarch together. Add evaporated skim milk. Stir. Cook and stir constantly until thick. Then cook 2 minutes more. Remove from heat and add 1 teaspoon vanilla.
Chill remaining sauce and re-warm before serving. To serve, slice cake and serve with warm sauce over each serving. Cake can be decorated with additional crushed peppermint candy.
Pay De Nuez Pecan Pie
1 unbaked pie crust, homemade or bought
1 egg yolk beaten with a pinch of salt until it is thick and creamy
1 cup milk
4 tablespoons granulated, white sugar
2 tablespoons light brown sugar
2 cups chopped pecans
1 pound pitted dates, finely chopped
1/4 teaspoon salt
2 tablespoons honey
4 tablespoons butter, cut into 4 pieces
1 teaspoon vanilla
32 pecan halves
Line a pie pan with the crust and press a piece of aluminium foil on top of it to conform to its shape and covering the edges of the dough. Pour 1 pound rice or an appropriate amount of pie weights into the foil and mound along the edges to keep the sides of the crust from losing their shape. Place the dough in the oven and bake for 20 minutes. Take the dough out of the oven and remove the foil and its contents. Prick the bottom of the crust all over with a fork, brush the top and half way down the sides with the beaten egg yolk and replace the pan in the oven until it is a golden brown all over, about 5 - 7 minutes longer.
To make the filling place the milk and sugars in a large saucepan, bring to a boil and simmer until the mixture thickens and produces large bubbles, about 15 minutes. Stir in the chopped pecans, dates, salt and honey and cook until the mixture is thick, just a few minutes more. Stir in the butter, then when it has melted add the vanilla. Spoon the mixture into the pie crust and place the pecan halves in eight lines going from just off the center to the side of the pie, so that each piece, when it is cut, will have a line of nuts down the center. Allow the pie to cool, then refrigerate overnight. Before serving bring the pie to room temperature.
Sante's Hermit Cookie
1 1/2 cups whole wheat pastry flour (or unbleached all-purpose)
2 teaspoons aluminum-free baking powder
1/2 teaspoon fine grain salt
1/2 teaspoon ground cloves
1 teaspoon ground cinnamon
1 teaspoon ground allspice
1/2 cup unsalted butter, room temperature
1 cup natural cane sugar, sift out any chunks
1 large egg
1 teaspoon pure vanilla extract
1 cup currants
1 cup walnuts, chopped
1/4 cup milk
1 cup organic powdered sugar, sifted
4 - 5 tablespoons heavy cream
1 teaspoon pure vanilla extract
Preheat the oven to 350F degrees. Racks in the top and bottom third.
Sift the flour, baking powder, salt, cloves cinnamon, and allspice into a medium bowl - set aside. In the bowl of an electric mixer (or by hand), cream together the butter and sugar. Add the egg and vanilla. Blend well, scraping down the side of the bowl a few times along the way. Add the currants and walnuts. Add the dry ingredients in three batches, alternating with the milk. Chill (covered) for one hour.
Drop the cookie dough (one level tablespoon at a time) onto un-greased cookie sheets, leaving an inch or so between cookies. Dampen your fingers with a bit of water and gently flatten the dough. Bake for 12 -15 minutes or until the bottoms of the cookies are deeply golden. Cool on a wire rack.
While the cookies are cooling, make the icing. Whisk the powdered sugar, heavy cream, and vanilla together in a small bowl - use immediately. Frost each cookie with an off-set spatula (or pastry bag) - but not until they are completely cool.


Makes about three dozen hermits.